EXCLUSIVE TOOLS, STUDIES & TRENDS
In the future, our objective is to interlock and orchestrate all relevant touchpoints along the prescriber journey to generate maximum advertising impact. We are supported in this by tools and benchmark systems developed in-house, which help us to better understand target groups, target them ideally, and develop a holistic cross-media strategy based on best-performing channels to create the best awareness.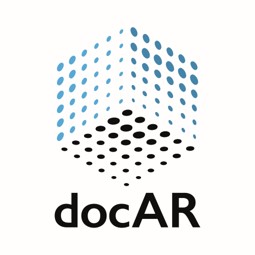 YOUR GATEWAY TO METAVERSE - THE FIRST AUGMENTED REALITY APP FOR HCPS
docAR
Inspire your target group and create high awareness with docAR from MW Office, the first augmented reality app for HCPs. If the app is positioned over a print content, the content opens immediately and without any further click. Printed content can thus be brought to life in an exciting way. Another advantage is that they can also be made measurable. Movies can be played out with subtitles in eight languages, the app is 100% DSGVO-compliant, and tracking and reporting is included.
Promoting sustainability and boosting digitization efforts for the healthcare industry is a concern of ours. How can paper be saved without sacrificing information? How can seamless storytelling be done from print purely to digital, with a maximum user experience?
Our answer is "with the new docAR app".
Weiterlesen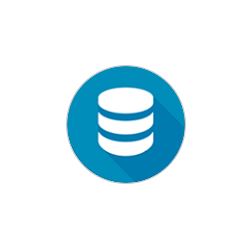 MORE ATTENTION THROUGH ADVERTISING IN THE EDITORIAL ENVIRONMENT - *MWO EXCLUSIVE*
MWO TOPIC DATABASE
For optimal placement of your advertising, MWO collects all the publishers' editorial schedules in a large topic database. This can be used to plan topic-related advertising campaigns in order to target the placement of ads in HCP journals and limit wastage.
The topics in this database are recorded and reported in permanently updated form by an external service provider. As a result, we currently have around 1,400 topics categorized into 55 medical areas available for complete or selective retrieval.
Somit stehen uns derzeit rund 1.400 Themen in 55 medizinische Bereiche kategorisiert zur Verfügung und sind vollständig oder selektiv abrufbar.
Weiterlesen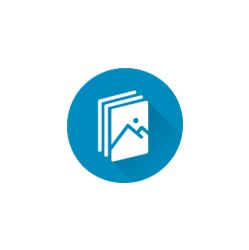 INCREASE ADVERTISING EFFECTIVENESS - *MWO EXCLUSIVE*
QUOLI
With a clever, valid and data-based benchmark system, all HCP journals can be selected according to target groups and relevance. In addition to qualitative characteristics such as editorial content, quantitative characteristics such as reach play a major role in the evaluation of individual journals. This way, our media schedules achieve the best reach results for maximum awareness.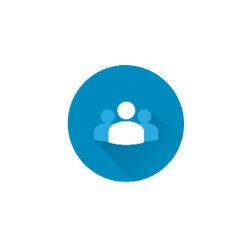 OTC/DTC MEDIA COMMUNICATION - *MWO EXCLUSIVE*
Consumer Connection System (CCS)
No-one understands target groups better than us. The Consumer Connection System (CCS) is our in-house market media study based on over 300,000 respondents world-wide and over 10,000 in Germany. CCS provides information on consumer communications and usage patterns, and yields detailed quantitative insights in terms of touchpoints, interests, advertising acceptance and purchase decisions of different target groups for our OTC media communications.
Neben der jährlich aktualisierten Grundbefragung, findet kontinuierlich eine Folgebefragung statt, die sich speziell auf die Pharmazie fokussiert. In dieser Follow up-Studie werden mindestens 5.000 Befragte zu ihren Einstellungen mit Schwerpunkt auf die Nutzung von OTC-Medikamenten befragt – Basis für maximale Zielgruppenaktivierung.
Zudem haben MWO-Kund*innen die Chance, eine individuelle Nachbefragung zu eigenen Marken oder Produktbereichen erheben zu lassen. Der Einbezug des Consumer Connection Systems (CCS) ist für uns ein fester Bestandteil bei der Erstellung von Kommunikationsstrategien und garantiert unseren Kund*innen durch die Überführung von Marketing KPIs in Mediamaßnahmen den maximalen Return on Investment.
Weiterlesen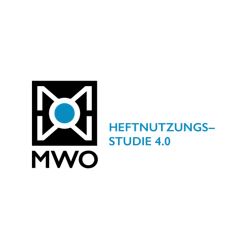 100% HIGHER CONTACT PROBABILITY - *MWO EXCLUSIVE*
NEW EDITION IN 2022: JOURNAL USAGE STUDY 4.0
MWO has been conducting a comprehensive study on the use of HCP journals among GPs, practitioners and internists (APIs) since the early 1990s. This study analyzes the reading behavior of doctors.
In 2022, the time has finally come for the first digitalized journal usage study. With a scanning pen and a fully automated, web-based reporting dashboard, the well-established study dons a new look.
With the findings, MWO will be able to refine the journal reach determined by the LA-MED to the even harder measure of page reach. Based on the assumption that doctors read their trade journals much more selectively than data for consumer magazines reveals, we optimize the probability of the doctor becoming aware of the booked ad. The effect is massive; in individual cases it can even be as much as 100% improvement over the journal average. This gives our clients' pharmaceutical advertising an enormous increase in impact at no additional cost.
Valuable insights for healthcare marketing can be derived from the study, which extend far beyond the target group of the investigated GPs and internists. We automatically incorporate these findings into every cross-media campaign we plan.
Weiterlesen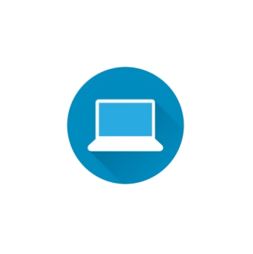 screening platforms - *MWO EXCLUSIVE*
RX Digital Monitor
The RX Digital Monitor evaluates platforms explicitly aimed at the target group of healthcare professionals and provides information on their performance as well as opportunities for Rx adverting and content.
A scoring system takes into account both qualitative aspects, such as the quality of the registration procedure for identifying members of professional groups under the Medical Products Advertising Act, and quantitative aspects, such as average opening rates for newsletters offering advertising space. This allows a high-quality digital campaign tailored to the client's objective and based on the most efficient platforms and measures.
Weiterlesen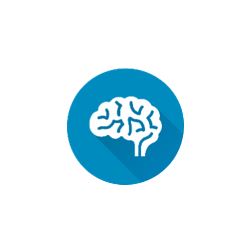 OPTIMISING COMMUNICATIONS EFFICIENCY AND IMPACT - *MWO EXCLUSIVE*
Modelling
Healthcare marketing is generally based on hybrid strategies designed to reach doctors and patients via a range of legally permissible channels. Multi-stage communications concepts utilising specialist and mass media, sales contacts, medical information software, training courses and conferences are the norm, and they have a successful track record. The downside, however, is the lack of accountability: it is hard to prove how far each measure contributes to the whole effect. This is where the modelling tool Data2Decisions tool comes in, which MWO offers in partnership with Dentsu Aegis Resolutions.
Data2Decisions is the global marketing efficiency brand of Dentsu Aegis Network, designed to help clients increase their commercial profit through effective marketing. Through the use of data, analyses and technologies, Data2Decisions is able to provide the client with detailed information on the impact and success of their marketing measures. That way they can organize themselves more efficiently and make more profitable decisions on how to invest their marketing budget in future.
Data2Decisions allows the application of scientific methods to the sale of pharmaceuticals. It uses statistical procedures to measure the impact of healthcare marketing on sales and to determine whether the benefit of each measure is in proportion to the cost. This is done using multiple linear and non-linear regression analyses. The data generally include sales and potential sales-influencing factors, e.g. sales contacts and ad placements. They usually cover a period of several years and include competitors. The analysis is performed using a software program which automates most of the process. The result is an overall model which quantifies the impact of marketing activities and evaluates them based on their return on investment.
Weiterlesen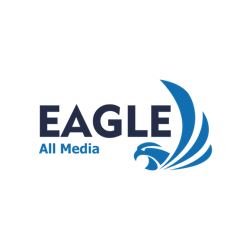 THE 24/7 REPORTING DASHBOARD FOR CAMPAIGN OPTIMIZATION - *MWO EXCLUSIVE*
EAGLE CROSSMEDIA
For the past 2 years, we at MWO have been working with data-driven monitoring of our CrossMedia campaigns for selected clients--for DTC and OTC as well as RX. Eagle makes it possible to visually display different data sources in relation to each other in modern and easy-to-understand dashboards. This allows us to create a concrete interpretation aid for our clients and to optimize each campaign quickly, flexibly and precisely.
The dashboards are available 24/7 on all common devices and can be clustered by assigned rights. In addition to the usual KPIs, the client´s benchmark values and/or market and finance parameters are displayed for a 360-degree view.
Because a new relevant media genre comes onto the market almost daily, we continue to develop the tool in iterative steps to always be state-of-the-art.
Weiterlesen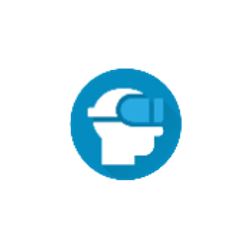 ALWAYS UP-TO-DATE WITH MWO - *MWO EXCLUSIVE*
TREND MONITOR
We proactively offer our clients innovative trends that exactly correspond to the goals of the CrossMedia strategies.
Through our close cooperation with the dentsu network and our own strategy department, we are pioneers for our clients and pilot or implement new media genres or services.
If you are interested in exciting future projects such as voice, podcast, augmented reality or addressable TV ... then contact MWO, your preferred partner.
Weiterlesen