OUR SERVICES AT A GLANCE
To give your campaign maximum impact, we plan and integrate all touchpoints and channels along the prescriber journey based on the media usage of your target groups. Through us, you can access a unique service portfolio, thus saving you time and resources. We coordinate the interaction of different specialists for your communication needs.
Crossmedia
Holistic cross-media strategies combine the use of different marketing channels in order to achieve marketing and sales goals even more efficiently.
Classic advertising channels such as ads, TV or radio can thus be used in parallel with other communication tools such as social media, websites or e-mail marketing. Advertising pressure on the user plays a particularly important role. The aim is to optimally accompany the customer via his preferred touchpoints. Professional planning and coordination should therefore be the main focus of every campaign.
Media OTC/DTC
As a healthcare agency, we are familiar with the specifics of the OTC (Over The Counter)/DTC (Direct To Consumer) market and are able to support our clients' drug advertising campaigns as an equal partner, from consulting through to final implementation.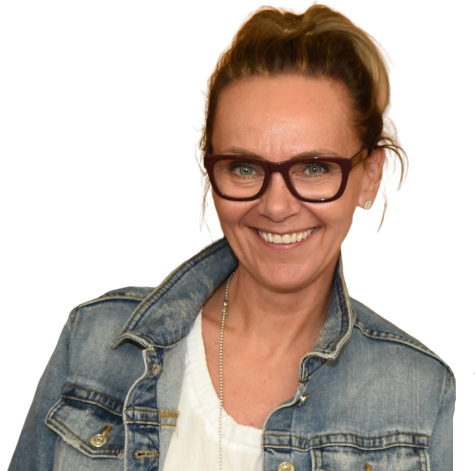 Martina Haberger
Director Communication Consulting OTC/DTC
phone +49 (0) 89 / 96086 - 331
fax +49 (0) 89 / 96086 - 350
The radical transformation taking place in the health sector, among consumers and in the media is creating unprecedented opportunities. Information and networking are emancipating the consumer and digitalization is revolutionizing the available media. In these exciting times, MWO brings to bear years of specialist expertise in consumer advertising.
Healthcare communications are our core competency. In the age of Dr Google, growing health consciousness and an increasing demand for transparency, we are developing comprehensive, joined-up communications strategies along the customer journey. Our communications consultants plan end-to-end, innovative campaigns to suit your individual needs and all budgets. And we don't only focus on the patient/user: in an increasingly complex health market, the doctor, pharmacist and PTA also play a major role when it comes to self-medication.
Over 40 years experience in dealing with restrictions and permitted practices under the Medical Products Advertising Act are combined with state-of-the-art planning approaches. Thanks to our own CCS healthcare study, we have insights into the usage motivation of more than 60 online and offline touchpoints and access to unique tools allowing maximum target group activation. Integration into our global agency network guarantees optimal terms and a broad portfolio of communications experts covering all media channels, whether print, TV, digital radio, out of home or social media.
Digital
The service portfolio of MWO Digital covers the entire spectrum of digital measures from native advertising through keyword marketing, social media and mobile marketing to conversion-oriented, programmatic display campaigns, making it possible to reach all target groups from doctors to specific patient groups.
In recent years, digital communications and campaign elements have had a growing influence on pharma marketing in the healthcare sector regulated by the Medical Products Advertising Act. This has led to a far greater complexity both in terms of the requirements to be met by digital measures and the digital market situation.
Through its expertise in the health sector, the MWO healthcare agency serves partly as a consultant guiding its clients through a constantly changing digital communications market. We offer a broad-based digital product portfolio ranging from the implementation of concrete digital projects to the development of complex digital campaigns. For planning, we use the MWO-exclusive tool Rx Digital Monitor.
Public Relations
The range of services provided by our Munich-based PR department includes media relations (OTC or Rx drugs), medical education, design and implementation of awareness campaigns, social media activities and creative offerings in print and digital media.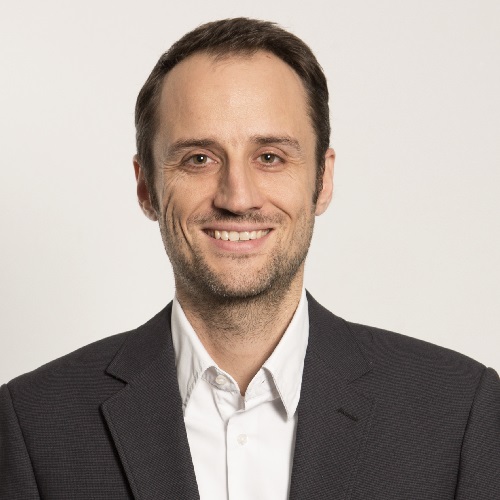 "It's all about added value: we develop content and campaigns for you that really make a difference."
phone +49 (0) 89 / 96086 - 365
fax +49 (0) 89 / 96086 - 50
Communications are becoming increasingly complex. Target group expectations in terms of content are rising, as is dialogue orientation. This makes a detailed knowledge of target groups, stakeholders and influencers all the more important. This knowledge, along with an experienced cross-disciplinary team of consultants and a high degree of networking within the health and media sector, is a hallmark of MWO PR.
As a leading healthcare agency, MWO's broad portfolio allows it to offer unique synergies both in terms of campaign management and transparent evaluation based on relevant performance values in defined target groups – whether in trade or consumer advertising.
Content is king: the embodiment of meaningful content in pharma marketing is far from complete, and may not have even begun in many companies. MWO PR creates campaigns for you which offer genuine added value both for you and your target groups.
Customized Publishing
By customized publishing (CP), we mean products and measures which are identified as "branded content". These are many and varied, ranging from classical customized production runs and CME courses in print and digital media to brochures, scientific supplements and single-sponsored journals.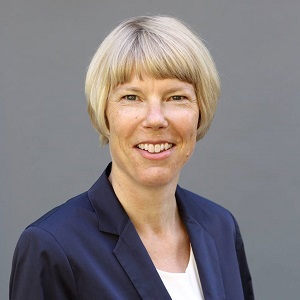 Susanne Decker
Managing Partner
Tel +49 (0) 89 / 96086 - 379
Fax +49 (0) 89 / 96086 - 333
MWO is the first healthcare agency to devote a separate department to this area. Established in 2011, MWO Customised Publishing currently boasts an approx. 50 % share of the Rx market. CP is becoming increasingly important and is now an integral part of modern pharma marketing. Publishers are responding to this rise in demand with an ever-growing variety of CP products and measures.
Our job is to generate or recommend the appropriate measure for the client's needs from the multiplicity of CP products and, secondly, to select the right carrier media. The optimal selection of titles is derived using the same qualitative and quantitative criteria as for classical media activities. For this, MWO uses its own tools, such as the feature database. The target group potential can, after all, only be fully exploited if the criteria of classical media planning are taken into account here as elsewhere.
This high degree of specialization and simultaneous integration in the MWO consulting teams allows the conception, planning and execution of CP measures which blend seamlessly into the communication strategy. Negotiations are aided by MWO's outstanding market position as well as its cooperation with publishers on the creation of new, tailor-made products. That way we seek to set a benchmark for ourselves and hence for our clients, so that your investment budget is used to the best possible effect.
Reprints
Reprints (offprints), e-reprints and reproductions of pharma studies from renowned journals offer a way of providing doctors with high-quality information as part of your marketing strategy. These usually consist of published results from clinical trials, along with evaluations of active substances or presentations of new therapeutic approaches.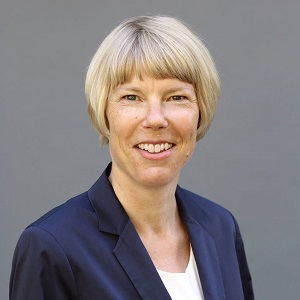 "Transparency, reliability and fair terms in an opaque market – that's what you get from us."
Susanne Decker
Managing Partner
phone +49 (0) 89 / 96086 - 379
fax +49 (0) 89 / 96086 - 333
MWO works with all national and international publishing houses and companies, and is thus able to offer you reprints and e-reprints from any journal on demand.
Even though English has established itself as the universal scientific language, information is often easier to understand and absorb in the reader's native tongue, and we are therefore happy to provide reprints in any required target language. For this we are able to draw on a team of qualified translators and editors with both the necessary medical background and linguistic skills.
A further reprint service available from the healthcare agency MWO is that of reprint warehouse storage in conjunction with conference handling. In this case, we take care of the entire process from obtaining reprints of the main pharma studies through secure storage to customized distribution to trade fairs and conferences around the world, including customs clearance, shipment notification and documentation.
Medical Information Systems
A means of advertising directly within medical software. MIS promotion is pharma marketing at the point of prescription, reaching 90% of doctors at exactly the right time in their consultation and prescription workflows and thereby supporting them in their daily work.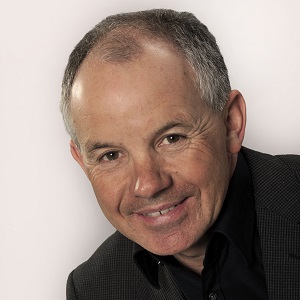 "What fascinates me about AIS is the ability to have an impact directly at the point of prescription."
Ralph Schröder
Managing Director, Schröder + Kern GmbH
phone +49 (0) 89 / 96086 - 210
fax +49 (0) 89 / 96086 - 211
MWO offers you a one-stop service from planning through booking to invoicing. Each individual MIS advertising tool is designed to fulfil specific requirements, and a detailed discussion of the objectives of an advertising campaign is therefore essential for successful MIS promotion.
For example, since each MIS advertising instrument can be placed with pinpoint accuracy, e.g. in relation to a specific diagnosis, a rival drug, or to boost the client's own product, there is almost zero wastage. MIS promotion can also be targeted to reach different groups of medical specialists.
In terms of planning MIS promotion measures, MWO has been assisted for over seven years by experts from our in-house partner Schröder+Kern. Schröder+Kern is in constant contact with the suppliers aoki, intermedix and MMI and is thus able to provide independent, competent and neutral advice at all times, while covering the entire market for your convenience.
Under MWO terms of service, MIS orders handled via your healthcare agency MWO offer a price advantage in the form of a rebate.